Stainless Steel Conical Dishend
Product Description
These dished heads have a dish with a fixed radius (r1), the size of which depends on the type of torispherical head.The transition between the cylinder and the dish is called the knuckle. The knuckle has a toroidal shape. The most common types of torispherical heads are:XD
XD Means toispherical heads which heads specification as follow
crown radius is less than diameter and knuckle area is more than 10%*diameter
there are two ways to form this size by cold work, cold press and cold spinning
Cold press forming is for standardization and mass production, it can be formed with inner diameter from 200mm to 3200mm(50mm pitch up to 2000mm, and 100mm pitch for above 2000mm), and with plates thickness of up to 28mm using the 6000ton that Hokkai developed.
Cold Spinning forming is for non standard larger dished heads production, this forming way can be achieved with inner diameter from 750mm-9000mm, and with plates thickness up to 45mm .
Our company are ASME U&U2 stamp holder and can provide dished heads as PED/NB/GB/ASME standard
The below process are our normal way to form dished heads. We can quote and form dished heads after you gave us the details as the below process.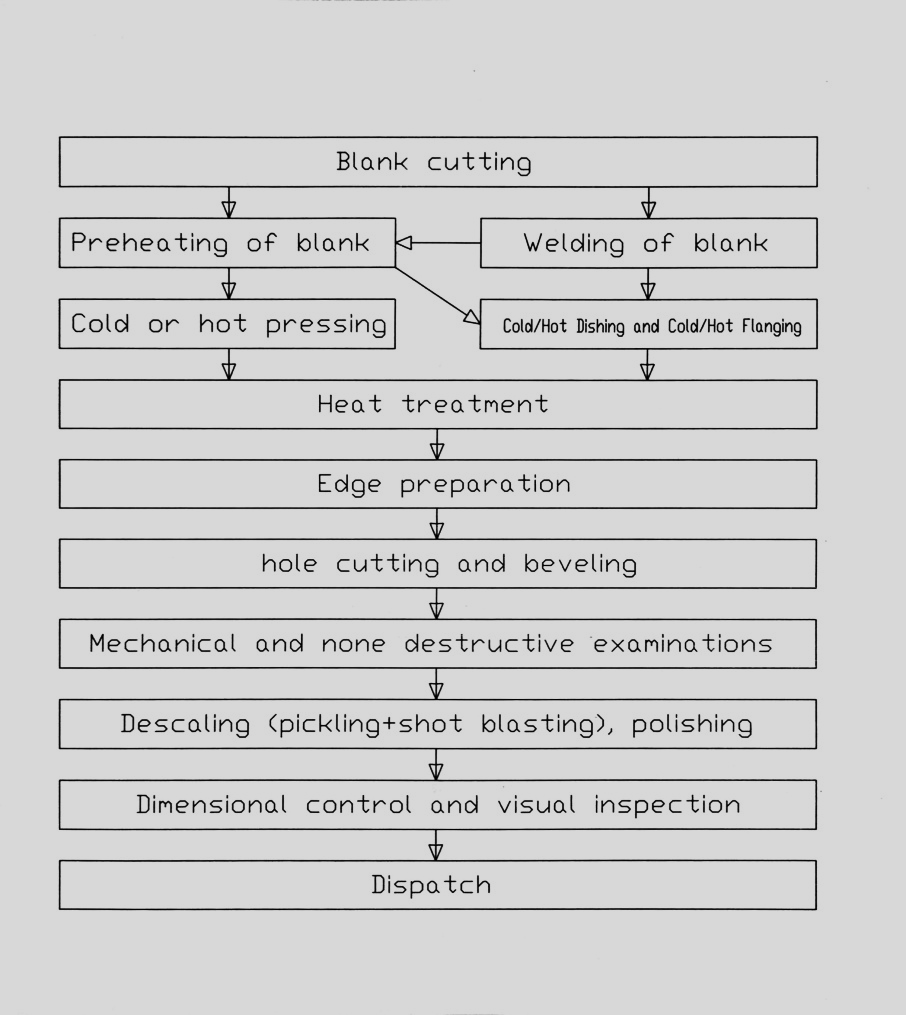 http://www.hokkaidishedend.com